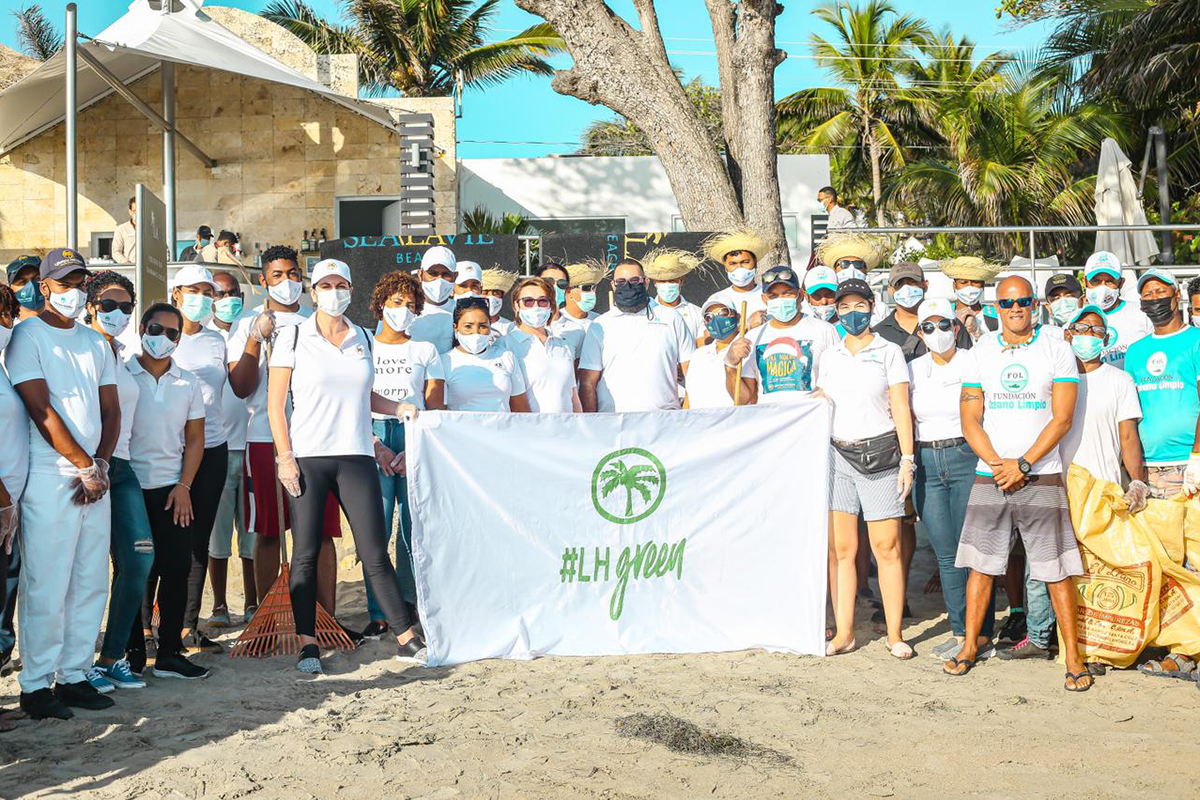 The Lifestyle Group, together with the Puerto Plateña Océano Limpio foundation, carried out a cleaning operation on Cofresí beach this Monday, as part of its environmental protection policy.
The cleaning day, where executives, from the Lifestyle group and some clients participated, seeks to keep the beach environment clean, reducing the amount of plastics and other environmental pollutants. Approximately 300 garbage bags were collected, with a capacity of 55 gallons each, and among the waste, large amounts of plastic were collected, in an extension of almost 1 kilometer and a half of beach.
The cleaning operation was carried out within the framework of world water day, and as part of the Green #LHGreen program, of the Lifestyle Group.
"This new #LHGreen program aims to promote and foster a commitment to the environment, with ecological activities that reduce environmental impact, contributing not only to the care of our planet, but also of the communities surrounding our Hotels," said Markus Wischenbart.
Lifestyle Holidays is not only considered a key element in the tourist development of Puerto Plata, but also assumes responsibility for the care of its environment, and knows that the future of tourism in the region must go hand in hand with sustainable actions over time.