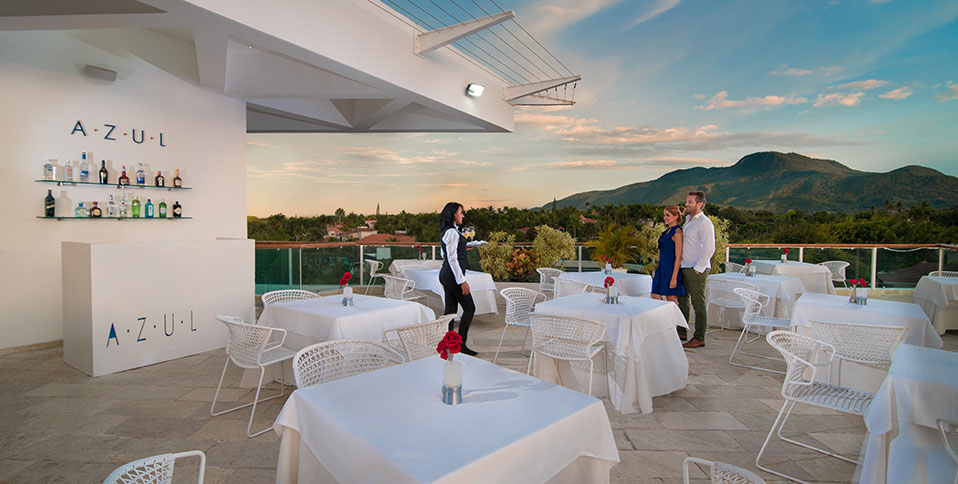 Lifestyle Holidays Vacation Club Successful Core Product Business Model Takes Company to New Heights
Lifestyle Holidays Vacation Club Successful Core Product Business Model Takes Company to New Heights
While many vacation ownership companies in the U.S. and abroad have tried to reinvent themselves or their products during the economic downturn of the last few years, Dominican Republic-based Lifestyle Holidays Vacation Club has stuck to its successful business model of taking care of its Members through V.I.P service, a unique variety of gourmet culinary venues and themed bars, high-end entertainment, and even high-end transportation such as limousines, helicopters and private jet service for top-tier Members.
The distinct signature resort developments of Lifestyle Holidays Vacation Club in Puerto Plata and Punta Cana, in the Dominican Republic, including The Tropical, The Crown Suites, The Crown Villas, The Royal Suites, The Royal Villas, The Residence Suites, The Presidential Suites – Puerto Plata, The Presidential Suites – Punta Cana, Cofresi Palm Beach & Spa Resort, as well as the new Cliff Villas, Sunrise Suites And the Villa Park Villas currently under construction.
Among the Dominican Republic Puerto Plata and Punta Cana resorts, Members and guests will find seven V.I.P restaurants, 14 all guest restaurants, 12 Lite Fare Bars, 18 specialty bars each featuring something unique. Gourmet specialty restaurants include seafood, Japanese, Asian Fusion, Brazilian Churrascaria, Mediterranean, Indian, Dominican, Italian, and Mexican. Lifestyle Holidays is also one of the very few resorts in the Caribbean to offer Kosher meals and kosher dining all year round.
High-end resort entertainment features an over-the-top Sunday Welcome Party for Members and V.I.P guests on the beach with endless food and drink, live show, dancing, DJ and fireworks, an elaborate Thursday Street Party with DJ, dancing, food, and drinks, and fire show, Opera Nights at the V.I.P pool and the Ice and Colosseum nightclubs. Plus, Lifestyle Holidays is known for having the biggest concerts in the Caribbean, attracting well-known international performing artists such as Daddy Yankee, Wyclef Jean and Sky Blu of LMFAO. V.I.P transportation for top-tier Members includes the Lifestyle helicopter, limousine, and golf carts, as well as beach shuttles for Members and guests. Exclusive Lifestyle Holidays destination beaches in Puerto Plata and Punta Cana include Harmony Beach, Serenity Beach, V.I.P Beach, Lifestyle Beach, NV Beach and Nirvana Beach.
An endless array of on property activities now includes the new state-of-the-art Yin Yang Health & Wellness Center and the Xtreme Zone. Ying Yang, the first of its kind in the Dominican Republic, features natural therapies, health, nutrition, noninvasive aesthetic medicine, preventive medicine, anti-aging techniques, and specialized 7-14 day programs. The new Xtreme Zone offers to splash, swinging, sliding, bouncing and climbing through a myriad of adventure activities such as hockey, basketball, flag football, trampolines, miniature golf, bowling, rock climbing, archery and more. For an additional cost, paintball and tennis are also available.
"We have grown to now offer 10 different resort experiences in the Dominican Republic. We are committed to delivering vacation excellence with a perfect combination of amazing locations, luxury products, and a V.I.P membership product not found anywhere else," said Markus Wischenbart, Lifestyle Holidays Vacation Resort president. "This is only the beginning."