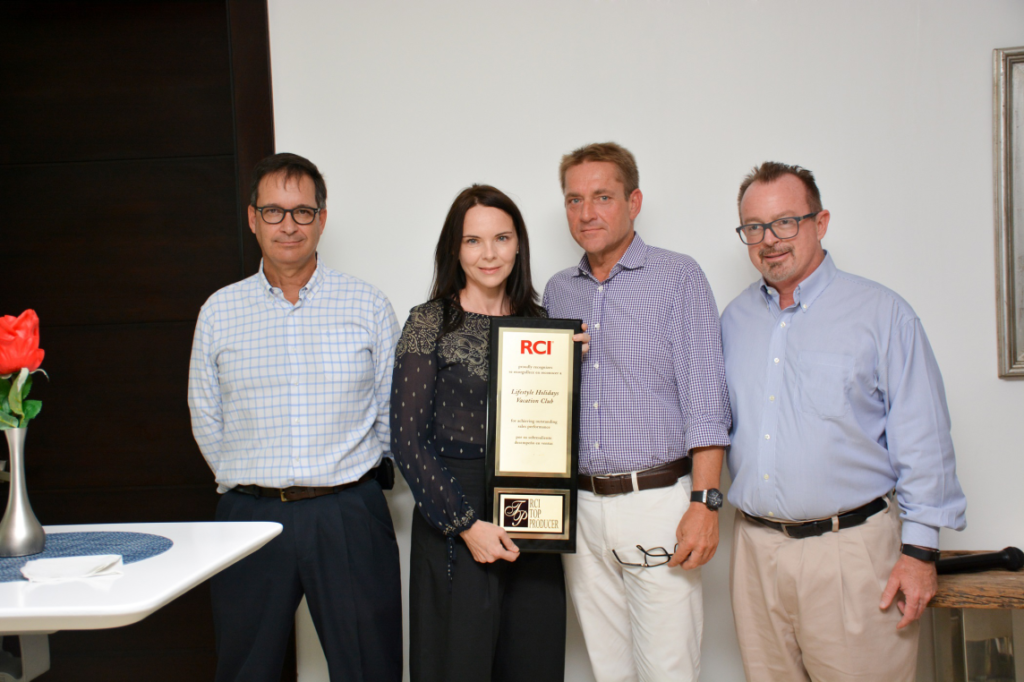 Lifestyle Holidays Vacation Club Earns Awards and Recognition
Lifestyle Holidays Vacation Club Earns Awards and Recognition
Lifestyle Holidays Vacation Club continues to be recognized with the vacation industry and recently received numerous awards and recognition for its fine work.
One of the awards Lifestyle Holidays Vacation Club received was GOLD Crown status by RCI for 2017-2018 in the following accommodations:
The Tropical
Crown and Residence Suites
Presidential Suites Puerto Plata
The Crown Villas
The resort hosted RCI Business Development Director of the Caribbean, John Dishinger, who presented the award to the Caribbean vacation provider. Lifestyle Holidays Vacation Club president Markus Wischenbart and his wife Anja, along with other top hotel executives were present for the award presentation.
About Lifestyle Holidays Vacation Club: Since its inception in 1995, Lifestyle Holidays Vacation Club has been a popular option over the years for many families looking for a one-of-a-kind Caribbean vacation experience. Overseen by President Markus Wischenbart, LHVC has more than 50,000 members, LHVC offers an array of membership options that can fit most budgets and individual needs. The unique accommodations provided by LHVC include features such as restaurants, bars, swimming pools, lounges, beach areas, and specialized V.I.P transportation such as golf carts, limousines, helicopter transfers, and more.