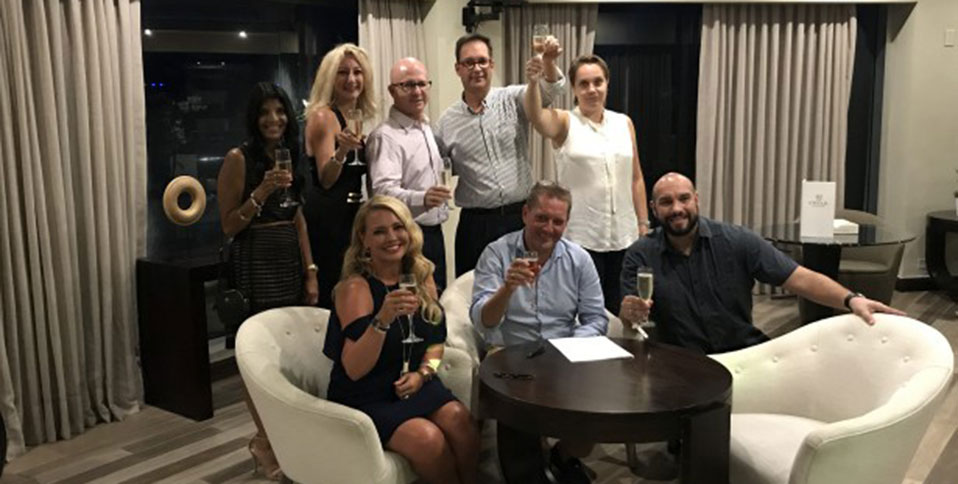 Lifestyle  Holidays Vacation Club Receives Five 2017 RCI Gold Crown® Award and Other Top RCI Honors
Lifestyle  Holidays Vacation Club Receives Five 2017 RCI Gold Crown® Award and Other Top RCI Honors
Puerto Plata, DOMINICAN REPUBLIC (Aug. 8, 2017) —  Lifestyle Holidays Vacation Club ("LHVC"), located in Puerto Plata on the North Coast of the Dominican Republic, has received five RCI Gold Crown Awards, one RCI Silver Crown Award, the Diamond Award for Lifestyle's operations team and a Top Seller Award for 14 Lifestyle sales and administrative executives. RCI, the global leader in vacation exchange and part of the  www.wyndhamworldwide.com Wyndham Worldwide family of brands (NYSE: WYN), presents awards annually to the top RCI affiliated resorts.
RCI Gold Crown® Awards were presented to Markus Wischenbart, President of Lifestyle Holidays Vacation Club and his team, for the Lifestyle Resort properties of The Tropical, Crown Villas, Crown Suites, Residence Suites, and Presidential Suites Puerto Plata.  An RCI Silver Crown Award was bestowed upon Lifestyle's Presidential Suites Punta Cana.
"It's a huge honor for us to consistently be recognized by RCI,"  said Wischenbart.  "We are thrilled to continue to receive the coveted RCI Gold Crown Resort® Award and the other RCI prestigious honors which define our commitment to excellence."
The distinct developments of Lifestyle Holidays Vacation Club in the Dominican Republic include: The Tropical, The Crown Suites, The Crown Villas, The Royal Suites, The Royal Villas, The Residence Suites, The Presidential Suites Puerto Plata, Dream Suites by Lifestyles Puerto Plata, The Presidential Suites Punta Cana, The Presidential Suites Cabarete, Dream Suites by Lifestyles Punta Cana, Dream Suites by Lifestyles Bávaro, Dream Suites by Lifestyles Bayahibe, Dream Suites By Lifestyle and Presidential Suites by Lifestyle in Boca Chica, Cofresi Palm Beach & Spa Resort, Sunrise Suites  Puerto Plata The Cliff Villas as well as Villa Park Villas & Suites and Cap El Limon in Samaná, both currently under construction. For more information on Lifestyle vacation experiences, go to www.lifestyleholidaysvc.com or call (809) 970-7777.
RCI is the worldwide leader in vacation exchange with over 4,300 affiliated resorts in nearly 110 countries. RCI pioneered the concept of vacation exchange in 1974, offering members increased flexibility and versatility with their vacation ownership experience. Today, through the RCI Weeks® program, the week-for-week exchange system, and the RCI Points® program, the industry's first global points-based exchange system, RCI provides flexible vacation options to its 3.8 million RCI® subscribing members each year. RCI's luxury exchange program, The Registry Collection® program, is the world's largest program of its kind with approximately 200 affiliated properties either accessible for exchange or under development on six continents. RCI is part of Wyndham Destination Network and the Wyndham Worldwide family of brands (NYSE: WYN). For additional information visit our media center or rciaffiliates.com. RCI also can be found on Facebook, Instagram, YouTube, and Twitter.