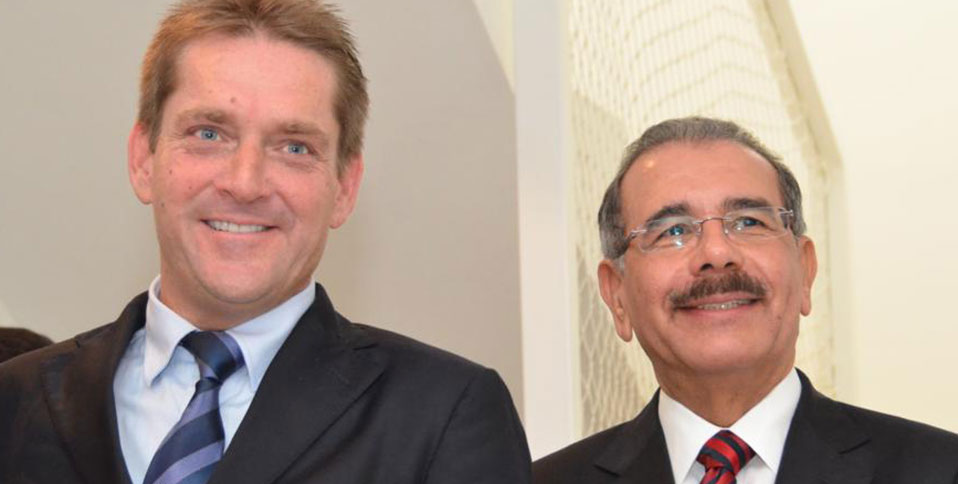 Lifestyle Holidays Vacation Club Welcomes Dominican Republic President Danilo Medina During Visit to Puerto Plata Tourism Sites
Lifestyle Holidays Vacation Club Welcomes the Dominican Republic President Danilo Medina During Visit to Puerto Plata Tourism Sites
Puerto Plata, DOMINICAN REPUBLIC (Dec. 4, 2012 ) — Lifestyle Holidays Vacation Club, located on Cofresi each on the North Coast of the Dominican Republic, hosted the country's President, Minister of Tourism and Vice Minister of Tourism during their recent tour of key tourism sites in Puerto Plata. Lifestyle Holidays Vacation Club President and Vice President, Markus and Anja Wischenbart, provided a personal property tour for President Danilo Medina, Minister of Tourism Francisco Javier García and Vice Minister César José De Los Santos, followed by discussions about Lifestyle Holidays Vacation Club's continued interest in expanded growth and development throughout the area.
"We are always excited when the president personally calls on us," said Hans Larcher, Managing Director, Lifestyle Holidays Vacation Club. "For the president and vice president of our company, the visit represents an honor, a distinction, and recognition of the high-quality tourism enclave and vacation experience we provide."
Lifestyle Holidays Vacation Club features luxury accommodations, gourmet restaurants, cafes, swimming pools, daily activities and concierge services for destination tours. Seven distinct developments include The Tropical, The Crown Suites, The Crown Villas, The Residence Suites, The Presidential Suites by Lifestyle, The Royal Suites and the new Cofresi Palm Beach & Spa Resort.
LHVC members, guests, and their families have a wide variety of activities available to them in the Dominican Republic's North Coast. Next door is the Ocean World Adventure Park with its daily animal and aquatic shows and casino. Other activities in the area include a cable car ride to the peak of Mount Isabella de Torres, white water rafting, horseback riding, deep sea fishing, boating, snorkeling, monster truck safaris and city tours of Puerto Plata.