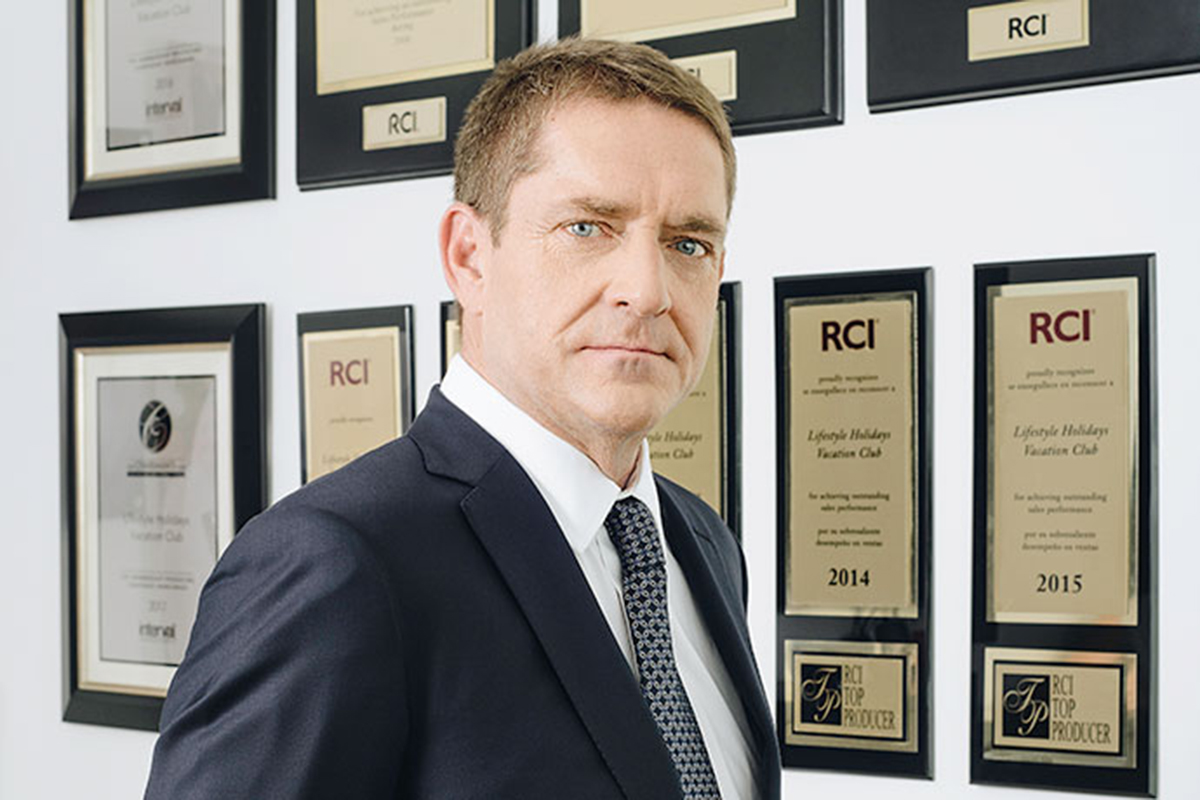 LIFESTYLE HOLIDAYS VACATION CLUB OWNER & PRESIDENT, MARKUS WISCHENBART, EXCITED TO ANNOUNCE DUBAI OPERATIONS LAUNCHING IN OCTOBER
Lifestyle Holidays Vacation Club Owner & President, Markus Wischenbart, Excited to Announce Dubai Operations Launching in October
Lifestyle Holidays Vacation Club, a leading global property developer and provider of world-class lifestyle vacation getaways, new record-breaking deal with the Al Habtoor Group will help extends Lifestyle Holidays Vacation Club reach in Dubai with three new luxury hotels.
The deal is just the latest in LHVC's ongoing expansion in the United Arab Emirates. Wischenbart, Owner and President of LHVC, was excited to announce plans to expand his company's footprint in the Emirates in conjunction with the Al Habtoor Group, one of the UAE's most respected and successful businesses. The Al Habtoor Group's hospitality component includes 14 world-class hotels, featuring Al Habtoor City, a residential and leisure lifestyle destination in heart of Dubai, on the banks of the Dubai Water Canal and Sheikh Zayed Road.
Lifestyle Holidays Vacation Club's Expansion Will Open These Three Hotels on October 15th:
Habtoor Palace, LXR Hotels & Resorts
The new Habtoor Palace features 52 suites. While staying at the resort, guests will enjoy exclusive access to facilities and services including lounges, restaurants, pools, spas and a 24-hour fitness facility.
Hilton Dubai Al Habtoor City
The most beautiful destination in the city has arrived; this hotel is comprised of 1,004 guest rooms, including 142 suites. Here guests can enjoy countless 5-star amenities that include an expansive spa, four rooftop pools, as well as a Kids' Club assuring each guest will love their vacation.
V Hotel, Curio Collection by Hilton
V Hotel is composed of 356 rooms designed with contemporary and modern décor. The hotel is home to a pool deck with private cabanas, a complimentary fitness center, two restaurants, two lounges, and one nightclub. The V Hotel is known for its draw to international connections and quintessential nightlife, so guests will want to pack their dancing shows.
Expanding his company's Dubai portfolio, Wischenbart is excited to also introduce:
Al Habtoor Polo Resort
The perfect destination for a tranquil getaway. This 5-star luxury resort features 151 grandly appointed rooms, suites, and Royal villas. This hotel is dedicated to the elite equine sports and features expansive green polo lawns and terracotta terraces. The amenities are expansive to ensure every traveler can enjoy a vacation they will never forget.
Metropolitan Hotel Dubai
This vibrant 4-star property is found in the heart of the city, minutes away from the Downtown areas. Boasting 316 stylish rooms and 18 elegant suites, the Metropolitan Hotel Dubai offers its patrons a bevy of services including 5 restaurants, rooftop swimming pool, airport transfers, shuttle bus services to local attractions, inclusive pool and beach access at the Habtoor Grand Resort, and 24 concierge services. This is a true example of excellent modern Middle Eastern hospitality.
Habtoor Grand Resort
A 5-star Dubai Beach Resort, the Habtoor Grand Resort offers 47 suites and 399 rooms. Located next to The Walk at Jumeirah Beach Resort, this resort features renovated rooms with complimentary high-speed internet, plush robes, complimentary bottled water, and 24-hour room service. Several suites offer private balconies with an outstanding view of Dubai Beach.
These new resorts launching on the 15th of October are just one portion of the exciting announcements to come from LHVC.
"LHVC is growing its brand footprint in the hospitality industry by expanding into the luxurious destination of Dubai, which entertains millions of international travelers each year," said Wischenbart.

"We are excited at the potential that such an exotic location offers our LHVC members. This exciting new deal allows LHVC to become one of Dubai's premier high-end destinations continuing our promise of the ultimate experience in premier amenities and services."