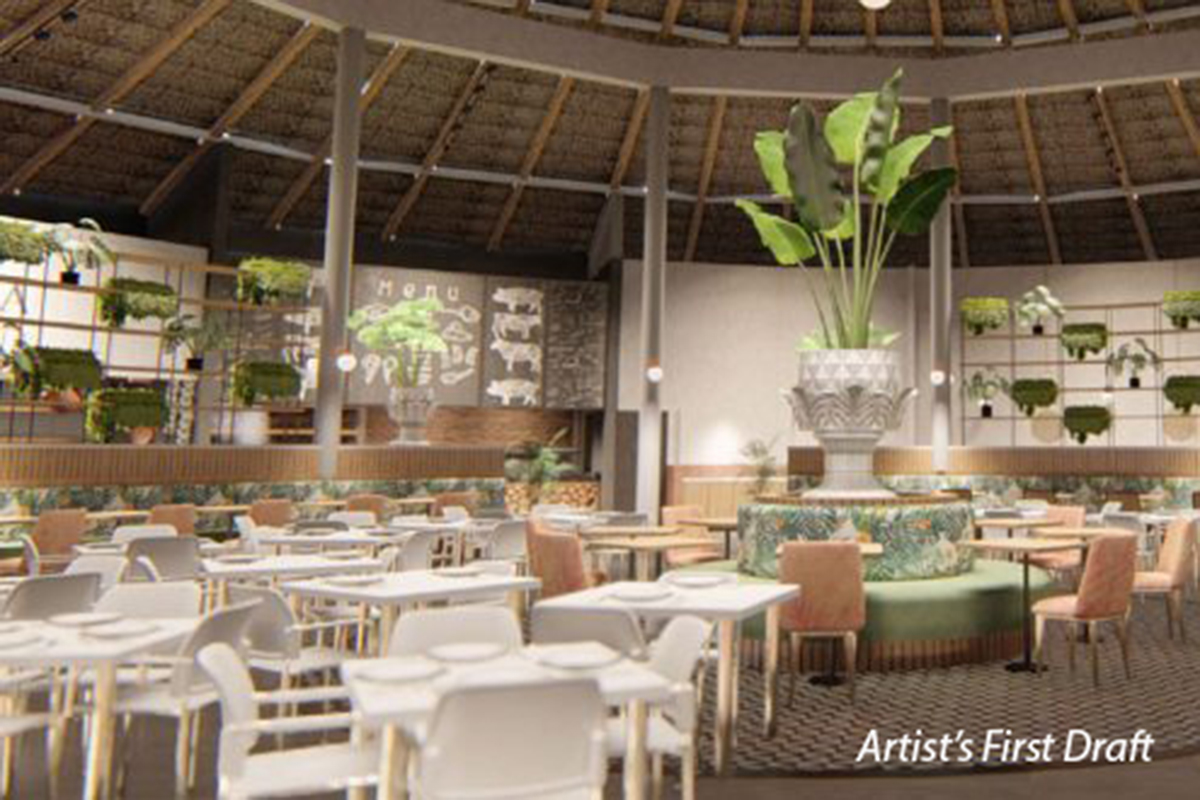 CHANGE – THE ULTIMATE OPPORTUNITY FOR TRANSFORMATION
As we continue to evolve our member's experiences at our various properties, we are thrilled to share the news that through a series of enhancements, we will be upgrading our Cofresi Palm resort to a new level of excellence! Bold and fresh renovations will be implemented at LHVC's iconic Puerto Plata resort making it the getaway locale you've always loved, now looking sharper than ever! So what will we update? The Pearl Restaurant will be receiving investment and refurbishment. Your vacation will shine more brightly as our improvements will complement our impeccable service standards! Each enrichment will be conceptualized with a design that celebrates the charm and beauty of the Dominican Republic!
These unprecedented refurbishments have been visualized and managed by Markus and Anja Wischenbart as they remain mainstays in the continual growth and transformation of their incredibly successful properties. Change can be exciting – and in keeping with this subject…we would like to address many of the inquiries we have received in regards to the personal side of our company. After much thoughtful consideration, Markus and Anja decided to separate as a couple some time back under extremely amicable circumstances. They happily remain committed and caring friends, who share a great love and admiration for one another.
Though they are moving forward on separate, yet always connected paths, they are in many ways, closer than they ever have been. This, in no way, has affected their strong and stable partnership when it comes to the company. Though, for some time now, their relationship may be different on a personal level, their professional focus remains the same- committed partners dedicated to engaging in all aspects of the LHVC community. They have always been and will remain exceptionally involved in all LHVC ventures and projects, displaying a united front that is stronger than ever.
Markus continues his interest in bringing the best in world-class solutions to LHVC's investors and partners; while Anja remains well-informed about the complex environment LHVC operates in and has developed an extensive knowledge of the industry, continuously demonstrating the ability to build and grow the company, as well as meeting the members expectations. By building resorts that offer LHVC members the best rooms, entertainment, and luxurious ambiance found in the Caribbean, these dedicated colleagues are poised to deliver the next stage of growth!
And we can't wait to share it with you. So, come visit us at Cofresi Palm and see us in a whole new light. Literally!