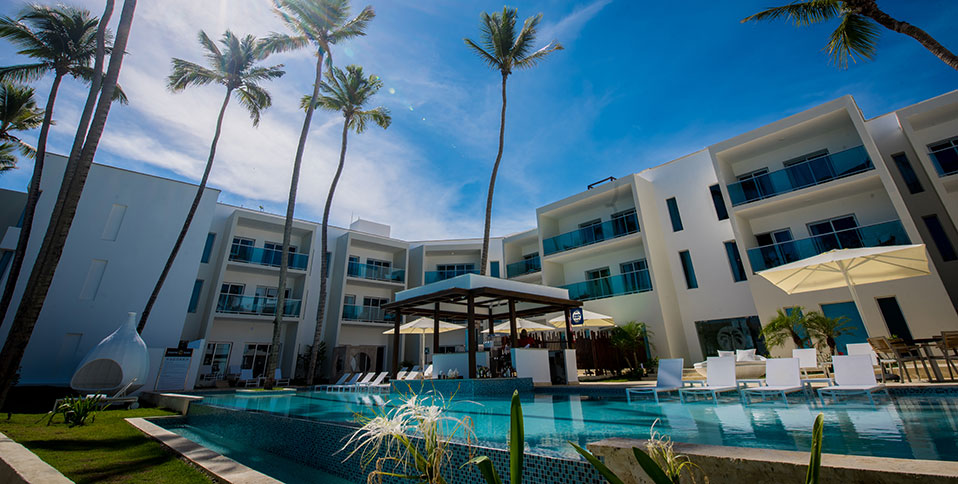 Lifestyle Holidays Announces June 2016 Construction and December 2017 Opening of Presidential Suites Cabarete, A Lifestyle Holidays Vacation Resort
Lifestyle Holidays Announces June 2016 Construction and December 2017 Opening of Presidential Suites Cabarete, A Lifestyle Holidays Vacation Resort
Puerto Plata, DOMINICAN REPUBLIC (June 27, 2016) — Lifestyle Holidays Vacation Club President Markus Wischenbart has just signed an agreement with the Wynn Group of Companies, and their representatives, Leslie Wynn and Patrick Sleezer, along with concepts Managing Partner, Kevin Wojciechowski to make Cabarete the next luxurious vacation destination in the Lifestyle portfolio of Member experiences, with Presidential Suites Cabarete, A Lifestyle Holidays Vacation Resort.
Puerto Plata, Dominican Republic-based Lifestyle Holidays Vacation Club will be operating the luxurious five-star one, two and three-bedroom apartments directly on Cabarete's beach. Construction of Presidential Suites Cabarete, A Lifestyle Holiday's Vacation Resort***** starts this month with the planned opening for December 2017. Sales office opens by end of 2016.
"We are extremely excited and proud to be working with the Wynn Group of Companies and managing partner to bring our Members and guests yet another very special vacation destination," said Wischenbart. "We know that Presidential Suites Cabarete will deliver on our promise to continually bring unique and luxurious vacation experiences."
Only 20 minutes from Puerto Plata international airport, Cabarete is known all over the world for international kiteboarding competitions, English speaking kiteboarding schools and as a top windsurf destination on beautiful Encuentro Beach. Many world famous surf events such as Masters of the Ocean, shown on BBC TV, and the all-female Butterfly Effect takes place in Cabarete, which is a delightful beachside destination that comes alive with international visitors, expats, and locals, where English is spoken as much as Spanish.
Cabarete is the "in place" for trendy top-notch bars and restaurants, and includes something for everyone with vegan eateries, environmentally conscious businesses, and many activities and excursions to appeal to a vibrant, sports-oriented crowd. It has also become one of the most exciting nightlife experiences on the North Coast. The distinct developments of Lifestyle Holidays Vacation Club in the Dominican Republic also include: The Tropical, The Crown Suites, The Crown Villas, The Royal Suites, The Royal Villas, The Residence Suites, The Presidential Suites – Puerto Plata, Dream Suites by Lifestyles Puerto Plata, The Presidential Suites – Punta Cana, Dream Suites by Lifestyles Punta Cana, Dream Suites by Lifestyles Bávaro, Dream Suites by Lifestyles Bayahibe, Dream Suites By Lifestyle and Presidential Suites by Lifestyle in Boca Chica, Cofresi Palm Beach & Spa Resort, and The Cliff  Villas, as well as Villa Park Villas & Suites and Cap El Limon in Samaná, both currently under construction.