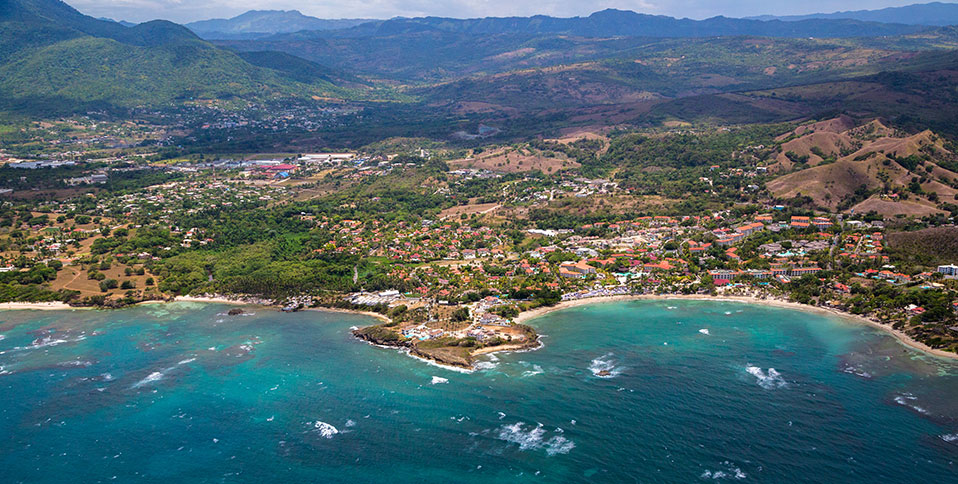 Lifestyle Holidays Vacation Club, Dominican Republic, and Globalia Corporation Form New Partnership in Puerto Plata
Lifestyle Holidays Vacation Club, Dominican Republic, and Globalia Corporation Form New Partnership in Puerto Plata
Joint Venture Between Two Mega Hospitality Firms To Be Unmatched In Industry Puerto Plata, DOMINICAN REPUBLIC (Nov. 18, 2009) — Lifestyle Holidays Vacation Club (LHVC), located in Puerto Plata on the North Coast of the Dominican Republic, announces a strategic alliance with Spain-based Globalia Corporation, starting with a high-end project in Puerto Plata to include 36 luxury, multi-bedroom suites of this new resort project. The suites will be fully integrated into LHVC's member inventory.
"Our exciting venture in Puerto Plata with Globalia is just the start of the great things we can do together in the hospitality industry," says Markus Wischenbart, President of Lifestyle Holidays Vacation Club.
This first venture, The Presidential Suites at Lifestyle Holidays Vacation Resort, will open by year's end. The suites feature ultramodern, one and two bedrooms, full kitchen, dining area plus living room with pull-down Murphy bed to accommodate eight people. Property amenities include a French Fusion restaurant, swimming pool with waterfall, hot tub, three professional tennis courts, Wireless Internet, private beach and access to all Lifestyle Holidays Vacation Resort facilities and amenities.
"We are absolutely thrilled about this powerful union," added Wischenbart. "Together, we expect to be unmatched in the industry with the luxury products and service we will provide. We know only great things are to come from this association."
Globalia Corporation is a leading travel and leisure conglomerate in Spain, owning and operating leading travel companies such as Air Europa, Oasis Hotels & Resorts, Travelplan, Iberrail, and call centers, technology and graphic art businesses. The Lifestyle Holidays Vacation Resort encompasses four distinct products: The Tropical, The Crown Suites, The Crown Villas and The Residence Suites. They recently announced additional projects to be completed over the next few years, including The Contemporary, Costa Esmeralda by Lifestyle and The Level. All projects are high end, modern developments consisting of multi-bedroom suites and stand-alone villas.
From hotel accommodations to home-away-from-home villas, guests have access to five swimming pools, six restaurants, nightly entertainment, spa, beach, tennis and more. Lifestyle Holidays Vacation Club VIP Members have access to "members only" amenities including a gourmet restaurant, café, lounge, bar, swimming pool, beach, and Lifestyle Caribissimo Night, as well as golf carts, limousine transfers, and helicopter tours.
Lifestyle Holidays Vacation Club members, guests, and their families have a wide variety of activities available to them in the Dominican Republic's North Coast. Next door is the Ocean World Adventure Park with its daily animal and aquatic shows and casino. Other activities in the area include a cable car ride to the peak of Mount Isabella de Torres, white water rafting, horseback riding, deep sea fishing, boating, snorkeling, monster truck safaris and city tours of Puerto Plata, named in 2008 as one of the 53 best destinations in the world by The New York Times.